Winter Poster Session and Networking Event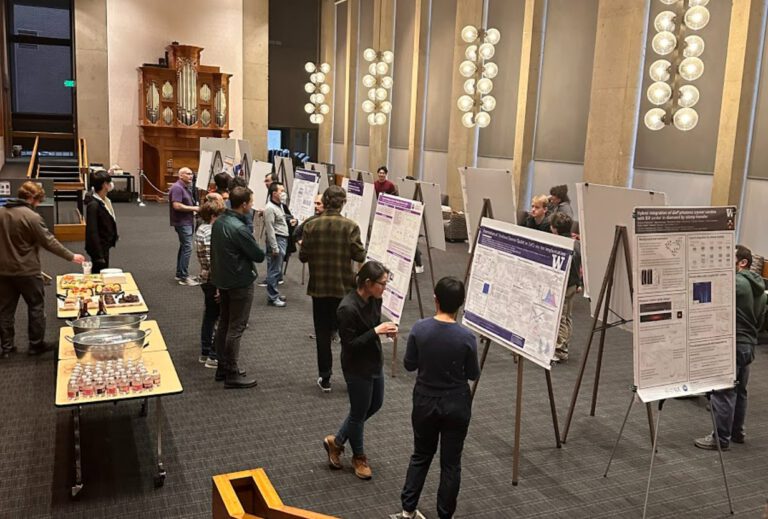 Come see what is happening or share your research in quantum information science and engineering by presenting at the QuantumX Winter Quarter Poster Session on Monday, February 27th in the Walker-Ames room in Kane Hall. Students will have the opportunity to showcase their recent research and engage with the QuantumX community.
You are welcome to use a poster you already have, or QuantumX can support the printing of a new poster.
Please RSVP here if you plan to attend or would like to present your poster. An RSVP is strongly encouraged, but not required for attendance or participation in the poster session. However, if you need a new poster printed, please RSVP by February 13th, so we can ensure your poster is printed in time. You will need to email uwqis@uw.edu to coordinate the printing of your poster.
The poster session will begin at 5:00pm, check-in for presenters begins at 4:30pm. This event will be catered by the Seattle Catering Company with with light appetizers and a beer and wine bar.